The original idea of the Zero Breeze was to remedy the scorching summer, for example at beach when staying in camp or chilling on boat with a cold beer but the burning floor. It may be while hiking, while fishing, sleeping, yes, in fact, in many situations. The new Zero Breeze is based on feedback from thousands of Zero Breeze users from around the world, with design inspirations from outdoor enthusiast's demand, the scorching summer, and on our very basic principles of quality, enjoyment, functionality, and intuition.
The Zero Breeze is effective, lightweight and easy to use. We use a rotary compressor making Zero Breeze efficient and portable allowing you to stay cool anywhere, anytime.
High effective cooling effect. 
THE REAL AC ——
Unlike one of those "air-conditioners" that are actually just fans with ice or water inside.
Similar products on the market don't have a real air conditioning function. A majority just add water or ice into their device to create the cooling effect. Most of all, none are portable because they all need to be plugged in using an adapter to be used.
Cool Air   
85°F to 44°F
(85°F to 44°F)
Thermography
Noise Friendly
55-65dB
Plug Zero Breeze in at home or use the battery pack to power it while you're mobile. It's the best way to stay cool and beat the heat.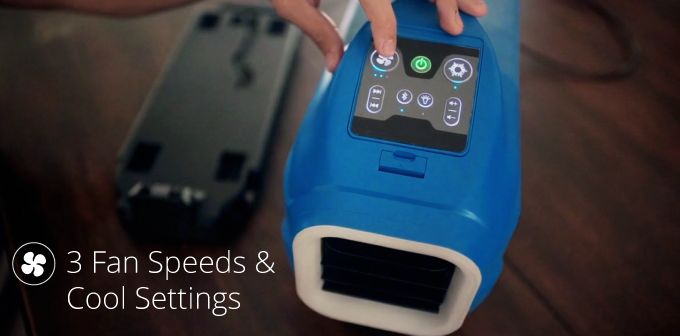 Cool Airflow, Instant Breeze, & Regular Fan Airflow.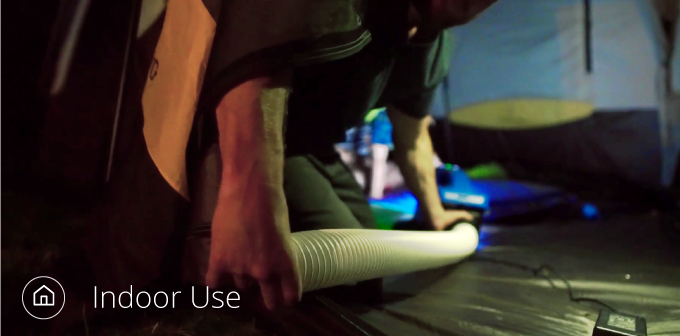 If you're using the Zero Breeze inside, simply attach the hose and extend the other end outside.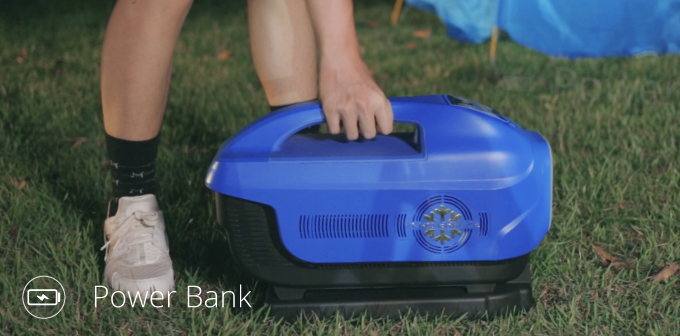 The Power Bank contains 54 cells of 18650s, the same cells that Tesla uses. It is a 5-Hour Battery, allowing you total portability without having to worry about outlets.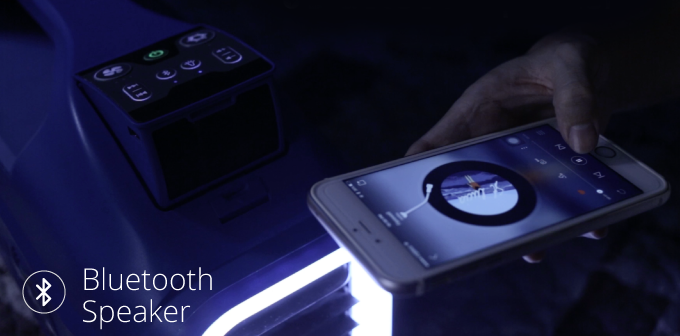 To use the Bluetooth speaker, simply lift the front panel and connect to your phone. You can adjust volume levels and skip songs straight from the Zero Breeze.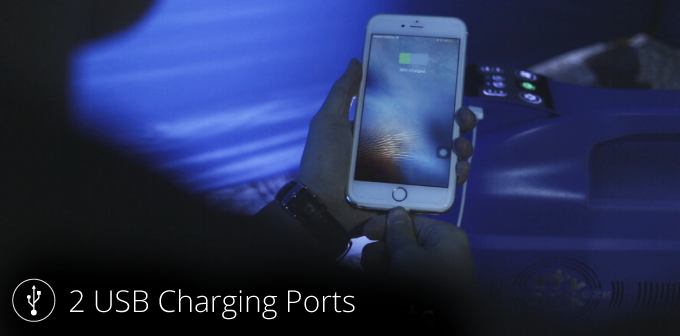 Zero Breeze has easy access charging ports on each side of the control panel.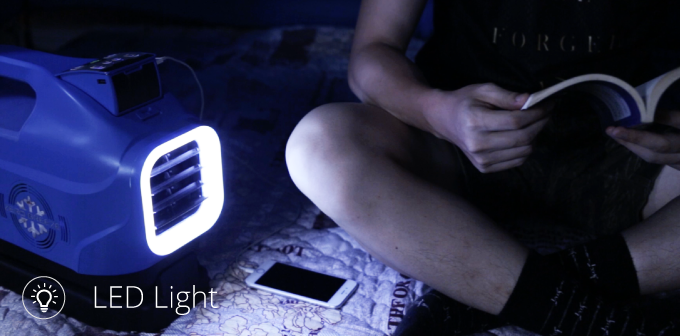 The warm LED light provides the perfect amount of illumination for camping and other outdoor activities.
Zero Breeze is perfect for RV traveling, BBQs, outdoor family get-togethers in the summer, and so much more.