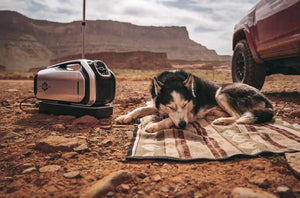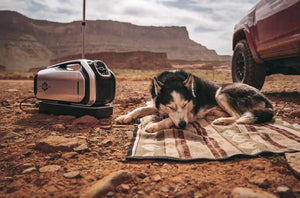 My Story
with ZERO BREEZE
Winners Announcement
Thanks to all the ZERO BREEZE members for sharing their experience. Scroll down to see the list of winners.
@Alexis Regan
@Barbara Wahli
@Chad Archibald
@Cynthia Galas
@Dan McCaulley
@Darren Deslatte
@Dawn Nye
@Gediminas Juskevicius
@Ginger Droogan
@James Sanderson
@James Johnson
@Jennie Blanton
@Joseph Mote
@Karissa Walaszek
@Lazaro Fernandez
@Liubov Kolmogortsev
@Marguerite Flemming
@Michelle Beattie
@Pam Coblentz
@Romualdo Claveria
@Andy Villazon
@Lara Reece
@Matthew Glander
@Matthew Bunales
@Romualdo Claveria
We went camping by Lake Texana last August. It was humid and the air felt uncomfortably warm even hours after sunset. I plugged the ZERO BREEZE Mark 2 into a Jackery Generator, placed both inside the tent with the two rear hoses routed out of the tent. My wife was comfortably sleeping in no time. We woke up in the morning with the Jackery flat dead but we never felt uncomfortable the whole night.
@James Johnson
While I use my ZERO BREEZE Mark 2 when camping and keeping the pooch cool in the back of the truck, my latest use for the Mark 2 saved the day on a photo shoot. I realized it would be near impossible to keep my cameras functioning for 5+ hours is searing 110˚ heat. Happy to say the cameras functioned for the entire shoot but only because I was able to keep them cool with my Mark 2!

@Jennie Blanton
I originally purchased the Mark 2 to attempt to cool my 1989 Land Rover Defender 90. But with very little insulation/interior, it wasn't as effective as I had hoped it would be. I feel certain with a few more interior upgrades, the Mark 2 will work well to cool the cabin of my Defender. In the meantime, i found a much better and more important use for the Mark 2. I can float all day while BangBang sleeps in his little air conditioned tent.
Let's see what they said...
I moved to Hanford, CA because of work relocation and I struggled to find an affordable apartment. The apartment that I was so blessed to find didn't have AC and they didn't allow tenants to use any major appliances other than what was provided. No window units were allowed. In the summer, temperatures here get into the triple digits. So I researched battery powered AC and ZERO BREEZE was the answer. I love my zero breeze and I would be a grouch without it.
The ZERO BREEZE has been a life savior. I mean that 100%. My husband is a UPS driver. Only recently has it become more public that all UPS trucks do not have any a/c within them. The back of the trucks heat can range from 120-150 degrees. I personally believe it has helped him not suffer from heat exhaustion/heat stroke. He also, informs others of the ZERO BREEZE and supports them getting the AC for their overall wellbeing.
I am a full-time Nomad living in my converted van with my 21 lb orange kitty, Shamus. I was trying to pass thru the desert as quickly as possible when luck would have it and I broke down in Quartzite AZ. For the past 6 days, I have been waiting for parts to fix it. Temperatures have been between °106-°103. I have had the ZERO BREEZE Mark 2 on 15 hours a day with the hose directed at Shamus. I am hoping that the ZBM2 will make it thru this difficult time.
I live and work in the desert southwest. With nighttime lows 90° during the summer, there is no way to sleep in my Honda Element. After much research, the ZB was just what I needed! Sleep nice and cool all night, (usually need to pull up a blanket,) while barely using any of my battery bank. This AC has been a lifesaver!