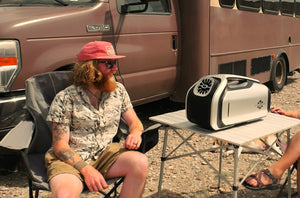 Answer questions and Get up to $200 discount
How to earn your own discount?
Get a min of $30 OFF
Answers to basic questions related to air conditioning. All the answers can be found in our website. New questions will be updated every day. Correct answers will receive $30 discounts.
Get a min of $150 OFF
Share your best camping story with images or articles. The 10th people to leave a comment with the highest number of likes will receive a $150 discount.
Discounts can be stacked, up to $200 OFF.
The discount code will be sent to your email address on 7/21.
The discount is valid for 7 days after receiving the email.