Please note:
The charging power is designed to go to the batteries first. The batteries then feed the power to the Mark 2 AC.
The max charging current accepted by each Mark 2 Battery is about 5.5A, and the max current consumed by the Mark 2 AC is about 10A. If two batteries are connected powering the Mark 2 AC whilst charging by the power adapter, the Mark 2 AC will always have sufficient power, and the batteries will be fully charged.
However, if only one battery is connected powering the Mark 2 AC whilst charging by the power adapter, the battery will drain out.
If the battery is fully charged, it can last 5 hours powering the Mark 2 AC without charging, with the extension dock charging by the power adapter, it can last around 10 hours.
Use 12V to 24V Converter and Power Extension Dock together. The 12v cigarette socket can not charge through the expansion dock for both batteries. Damage may result from incorrect usage.
Accessories of Mark 2 do not support the 30-day return policy.
Power Extension Dock for Mark 2
Awesome connector
I use the extension dock connector to simultaneously connect my zero breeze mark 2 to its 2 batteries and together with the 24 volt converter to a 12 volt source eg the Elechive to achieve well over 12hours of non stop air conditioning. Works seamlessly with the zero breeze mark 2 as long as you start the night with all fully charged batteries. This step up now enables me to sleep through the night without having to wake up to switch the mark 2 batteries.
Not Good enough.
Alltho it does extend the run time of the Zero breeze by using more than one battery pack at a time, it does not seem to recharge the batteries at a fast enough rate while the Zero Breeze is running! This means that the Zero breeze will eventually run the batteries down even when the charger is plugged in!
I am using the Zero Breeze in my semi truck with a robust electrical system that can fully support the Zero Breeze power needs and I had to make a fully custom wire harness to bypass this box.
i will only reccomend the power extension for light car applications without upgraded electrical systems only and NOT for vehicles with larger electrical systems!
Truckers need an upgraded version of the power extension that can charge both batteries in parallel faster than the Zero Breeze can deplete the batteries.
I made a Youtube / Rumble series, please watch videos for more explination. I truly hope this helps future products.
I truly do enjoy the Zero Breeze as its the right size and efficency for my needs. Feel free to contact me via email for advice on how to improve the products as much as you like!
https://youtube.com/playlist?list=PLxKTtLR0QCShIN8O01gXQzLjnnwXYFJA2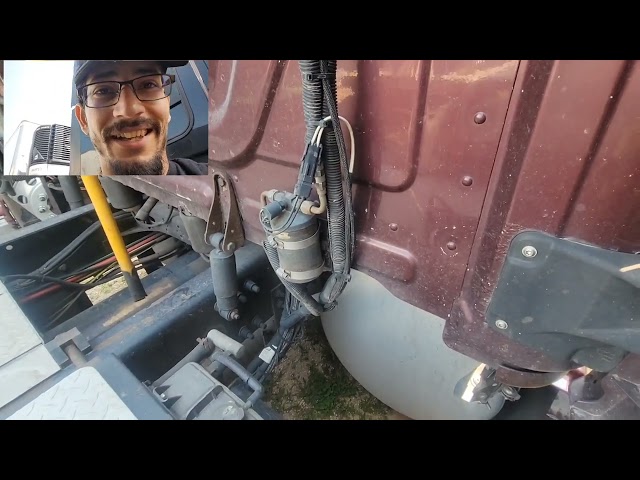 It's worth it for semi truck
It's worth it for a semi truck