Your gift guide 2022 for off-grid life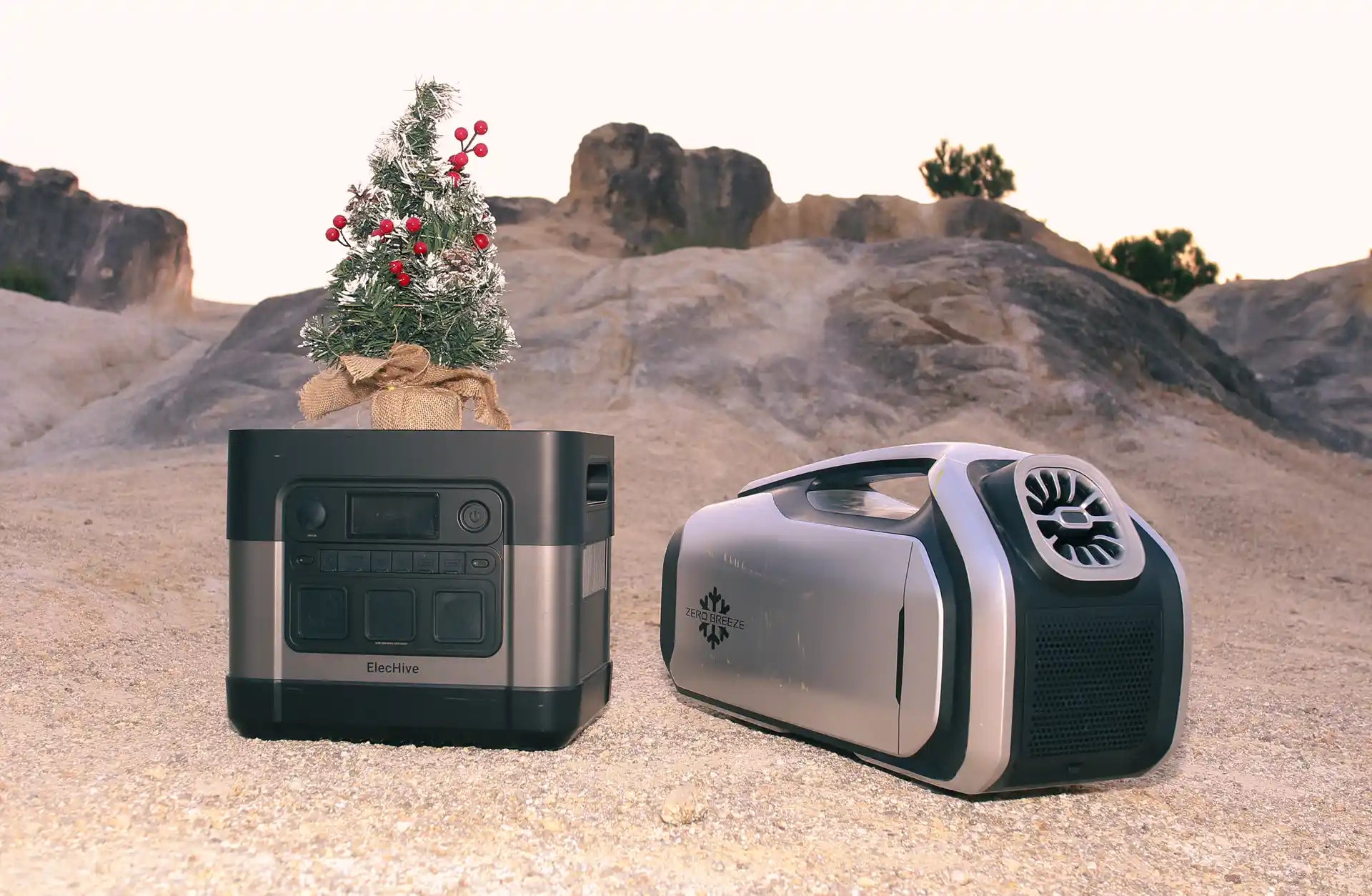 As each holiday approaches, it means it's time for big family get-togethers, holiday parties, and friends popping in to give and receive gifts.
It's not always obvious what the best gift to give is because there are plenty of options. If you want to search for the ideal present for your dad, a meaningful gift for your siblings, or something nice for yourselves. What could be a precious gift that they could enjoy for years to come? Can it be used in multiple scenes and taken anywhere? Can it be both technically and aesthetically pleasing?
​ZERO BREEZE comes in three bundles, and there's a handy guide to help you figure out what you need.

1. When you want a long cooling time
The ElecHive is made for Mark 2 air conditioner. With the included adapter cable, you can connect them together within one simple step, and you will have up to 14 hours of cooling time. You can also charge other devices with ElecHive as well.

2. When you want unlimited power
There is a Solar charging cable for ElecHive and a 240W power supply for ElecHive are included. ​The solar panels will have a max output of 200W. You can plug them into the normal Anderson port on the ElecHive to recharge it.

3. When you want all of them
​Three popular ZERO BREEZE items. There's a Mark 2 air conditioner that gives you a small area cooling effect, an ElecHive that gives you a 2200W power output, and a 100W foldable solar panel that provides your device with free green solar power.
These include Mark 2 to ElecHive adpeter cable, a Solar cahrging cable for ElecHive, and a 240W power supply for ElecHive.
4. Mark 2 Accessories
5. ElecHive Accessories
Get a 1250W fast-charging power supply for ElecHive 2200. The 1250W Power supply can charge your ElecHive 2200 from empty to 90% in around 2 hours and 90% to full in round 0.5 hours. It is the fastest way of charging ElecHive.

A 600W power supply is also a good choice. The 600W Power supply can charge your ElecHive 2200 in about 4.2 hours. Just simply plug it into the fast-charging Anderson port on the back of the ElecHive, you will have a full functional ElecHive within 5 hours.
---